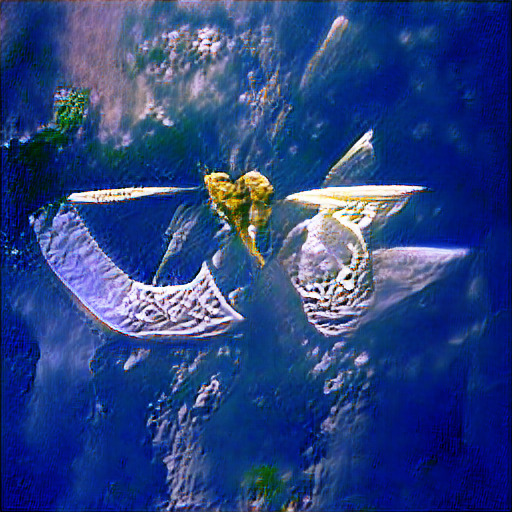 Timeships in orbit above the planet Oum
At the height of the Republic, dozens of the golden-hulled vessels could be found basking in Ban's light, drifting far above the Grotto.
During Pil-aeon, only timeships had the capability to carry heavy cargo or large groups of passengers at lightspeed. But the Pil-shards woven into their integument ensured that each visit also delivered the voice and vision of the Republic.
For the so-called tacit peripheries, contracting a timeship was a risky proposition. The potential for audit by parties of bellicose Time Warriors was disconcerting, and many came to rue the characteristic wash of blue light heralding a timeship's arrival - not least the Mitoma.